We have kept our fees as low as possible. Absa's new pricing is specifically aimed at alleviating pressure and insulating people from further financial strain during these uncertain times. Notably, youth and students will bank free, and there will be no increases to monthly fees for all Absa's core offers, including Absa Transact, Gold Value Bundle, Premium Banking and Private Banking, while still offering retrenchment, disability and death benefits. These pricing changes are designed to suit specific customer transactional behavior, making it cheaper for customers to bank with us.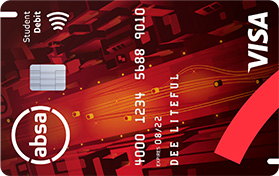 Student Account
Recommended income:
N/A
Monthly fee:
Zero monthly fee
Get 100MB free data every month
Discount at selected food outlets
Up to 30% off on a gym membership at selected gyms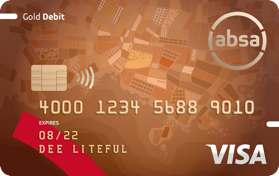 Gold Value Bundle
Recommended income:
R4 000 pm
Monthly fee:
R109
Retrenchment cover of R5 000
Disability cover of R5 000
R20 000 lump sum death benefit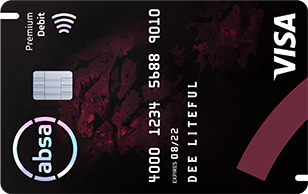 Premium Banking
Recommended income:
R25 000 pm
Monthly fee:
R190
Retrenchment cover of R10 000
Disability cover of R10 000
R25 000 lump sum death benefit
X
There's a smarter way to open your account. Download it.
If you are a new customer, you can open this Cheque account within minutes by using our App. Download the Absa Banking App and click on "Open an Account".
Lowest banking fees in South Africa*
We've heard you South Africa, from 1 March, we introduce our new fees for our Everyday banking accounts, providing R500 million in pricing relief to our valued customers.
*Absa Gold Value Bundle and Transact Account proven to be the most inexpensive accounts in their categories according to the 2021 Solidarity Report

Need more help?
Let one of our consultants help you get the best account for your needs.
Call us on:
0860 100 372
Email us at: