Important notice on the issuing of cheques
As of 31 December 2020 we will no longer issue, encash, deposit or collect cheques.
Due to the high incidence of fraud and theft related to cheques, coupled with South Africans opting for the
convenience and safety of digital payments over the past years, Absa, along with other major banks is
discontinuing cheques as a payment method.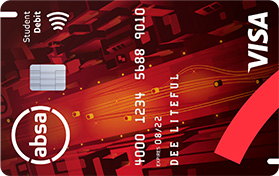 Student Silver
Recommended income:
N/A
Monthly fee:
Zero monthly fee*
Get 100MB free data every month
Discount at selected food outlets
Up to 30% off on a gym membership at selected gyms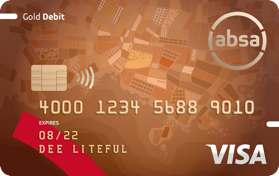 Gold Value Bundle
Recommended income:
R4 000 pm
Monthly fee:
R109
Retrenchment cover of R5 000
Disability cover of R5 000
R20 000 lump sum death benefit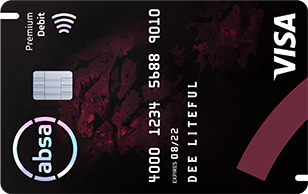 Premium Banking
Recommended income:
R25 000 pm
Monthly fee:
R190
Retrenchment cover of R10 000
Disability cover of R10 000
R25 000 lump sum death benefit
*On all new student accounts opened in 2021
Need more help?
Let one of our consultants help you get the best account for your needs.
Call us on:
0860 100 372
Email us at:
X
There's a smarter way to open your account. Download it.
If you are a new customer, you can open this Cheque account within minutes by using our App. Download the Absa Banking App and click on "Open an Account".