Smart people know what they pay. For R105.92 per month, the Gold Value Bundle will meet more than your banking needs, at a price that suits your pocket.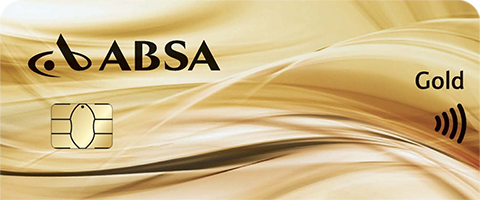 Better everyday banking
Bundle of transactions for a monthly fee of R105.92
Free Absa Online, mobile and telephone banking
Free access to our app, even without data
Free NotifyMe SMS or email notifications
Free card swipes
Free cash withdrawals at tills
Free balance enquiries
Free electronic account payments
Free internal and external debit orders
5 free Absa ATM cash withdrawals
5 free Absa ATM cash deposits
Buy prepaid electricity, airtime and data via our app
24/7 access to the largest ATM network in South Africa
Up to 50% discount on your monthly fee if you maintain a balance of more than R30 000 for that month
Any unused value bundle transactions will roll over for one month

Lifestyle benefits
Up to R100 off on a second main meal at partner restaurants Absa Dining
Join Absa Rewards and earn cash back when you swipe your debit card
Wealth and finance benefits
Make farewells a little better with a lump sum death benefit of R20 000
Option to apply for an overdraft facility (subject to credit assessment)
Option to apply for an ATM Instant Loan (subject to credit assessment)

What you need to open your account
Monthly income of R10 000 – R24 999
Valid, bar-coded South African ID or a valid passport
Proof of residence
Your latest salary advice
Need more help?
Let one of our bank consultants help you get the best account for your needs.
Call us on:
08600 08600
E-mail us at: