Our credit cards are packed with great deals and benefits that allow you to live your life the way you want. Discover the benefits of shopping online, make payments at any retail outlet, cover unexpected expenses and get rewards with our credit cards.

Upgrade to a Premium Credit Card and enter a world of rewards
Get a complimentary R150 Dis-Chem voucher, plus R100 paid into your new Premium Credit Card when you upgrade.
Apply for a credit card that's right for you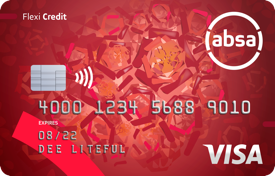 Flexi Core Credit Card
Monthly fee:
R44
Minimum monthly income:
R2 000
Enjoy multiple benefits, from making purchases in stores and online, to making larger purchases without having to carry cash around.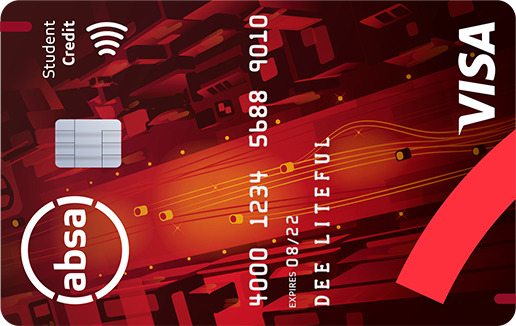 Student Credit Card
Monthly fee:
N/A
Minimum monthly income:
R800
Build your banking profile and prepare you for the next stage of your life.

Absa Gold and Premium Package
Apply for our partner credit cards
Whether you want to travel abroad or do your everyday shopping, we offer a British Airways credit card that rewards you for simply swiping to pay for purchases or to book local and international flights.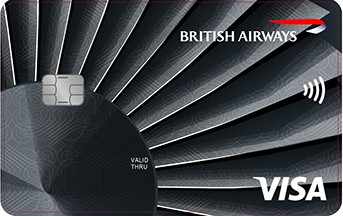 British Airways Credit Card
Monthly fee:
R95
Minimum monthly income:
R8 000
If you love to travel and shop, then this is the credit card for you. You earn big rewards for using your card to book flights and make purchases.
All you need to know about credit cards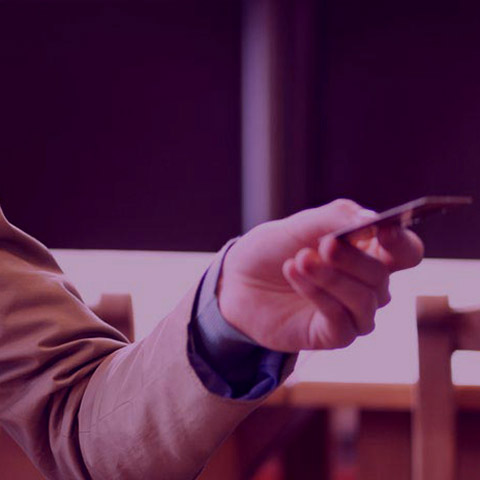 Your credit card and how to use it safely
Keep your credit card in a safe place, use it wisely and never share your PIN with anyone. See below for more tips and information.
Here is what you need to do when you get your new credit card:

Sign your card immediately
Retrieve your unique PIN and set your card limit by either calling the Card line on 0861 462 273, visiting your nearest branch (remember to take your ID with you) or log in to Absa Online Banking (Select Profile, then select Card management and then click View card PIN). For a reissued card, use your previous card's PIN
To change your transaction limits, log in to Absa Online Banking or use the Absa Banking App
For added security, activate your NotifyMe

No matter where you are, enjoy exclusive offers, rewards and benefits by simply using your Visa card. Create an account or sign in to access your world of Visa services.

Memorise your PIN and store your card safely
Never keep your PIN and card together
Never share your PIN with anyone
Always watch your card at till-points
Make sure you get your card back after every purchase
Never trust strangers or ask them for help at an ATM
Treat your contactless card as cash – always keep it secure
Understand why credit is important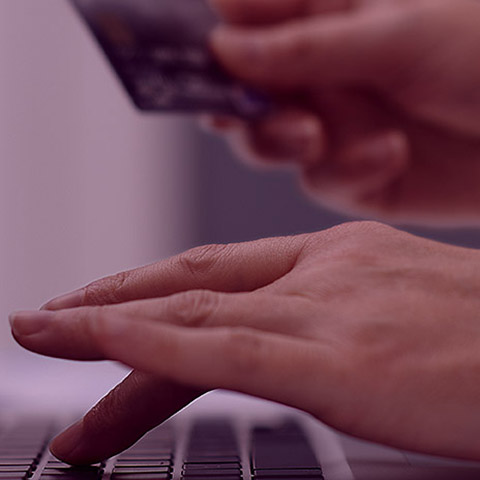 Are you new to credit, or have you got limited credit history? Our credit cards could be a convenient way to borrow money and build a healthy credit record over time. We also have some important tips and useful information on how you can manage your Absa Credit Card and avoid financial pitfalls.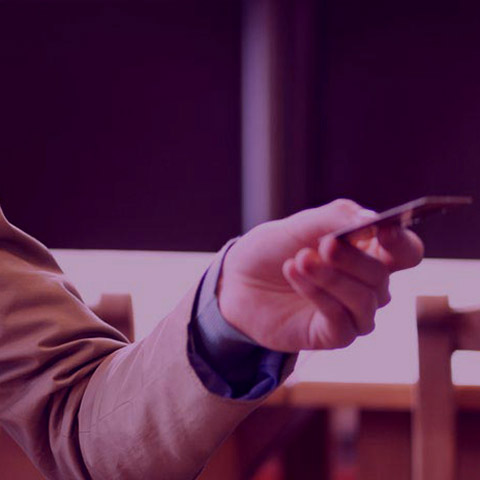 Digital solutions what make credit card payments easy

We offer digital solutions to make paying for goods or services faster, easier and more convenient.
Get the Samsung Pay app and start shopping away without any hassle.
You can also pay your bills online using our easy and secure walletdoc app or website. Simply download the app or visit walletdoc.com, register and start paying your bills using your credit card or debit card.

Get the best from your credit card

Getting an upgrade or credit limit increase on your card is quick and easy. If you have a good credit record
we may even have a provisional offer waiting for you.
Need more help?
Let one of our call centre agents help you get the best account for your needs.
Apply online 24/7 or call:
0861 114 411

Weekdays 08:00 - 17:30
Saturday 08:00-13:00
General card support:
Call us on 0861 462 273
International +27 11 354 4001

Monday – Sunday
07:00 – 19:00

Visit your nearest branch

Premium Banking
Call us on 0860 109 085
International: +27 11 501 5006
Private Banking (24/7)
Call us on 0860 553 553
International: +2711 501 5011
For lost and stolen cards (24/7)

Call us on 0800 111 155 | Absa App
For application status updates

Call us on 0861 114 411