We're committed to finding local solutions to uniquely local challenges and everything we do is focussed on adding value. To this end we offer all our clients across the continent a range of retail, business, corporate and investment, and wealth management solutions as well as ensure a positive impact in all the countries where we operate.

We're a truly African brand, inspired by the people we serve and determined to always be brave, passionate and ready so that we can make Africa proud.

Absa Group Limited is listed on the JSE and is one of Africa's largest diversified financial services groups with a presence in 12 countries across the continent and around 42 000 employees.

Our group owns majority stakes in banks in Botswana, Ghana, Kenya, Mauritius, Mozambique, the Seychelles, South Africa (Absa Bank), Tanzania (Barclays Bank in Tanzania and National Bank of Commerce), Uganda and Zambia. We also have representative offices in Namibia and Nigeria, as well as insurance operations in Botswana, Kenya, Mozambique, South Africa, Tanzania and Zambia.
What is our purpose?
To bring your possibility to life
At Absa Group we believe in possibility, in the actions of people who always find a way to get things done. We believe in creating opportunities for our customers to make their possibilities real and supporting them every step of the way. Our group is a future-focused organisation, driven by progress and our desire to thrive in the digital age.
How we get things done
All of us at Absa Group are committed to being:
Brave, Passionate and Ready.
Bravery is at the heart of humanity's greatest accomplishments, which is why it's part of our identity. We're brave enough to embrace change, to set big goals, to be a bank that makes Africa proud. We take accountability and hold each other to higher standards. Because we know that bravery is how we, and our customers, will achieve the extraordinary.

Through our passion, we are able to build a strong culture that puts people at the heart of everything we do and values people as individuals. We are committed to helping people achieve their potential. It's the difference between ticking boxes and exceeding expectations, and it's the reason we're able to go further for our people, our customers, and for Africa.

We're prepared for the unexpected. We're ready to grow beyond banking and to ensure that we are future fit. We collaborate, working together to create solutions for people that transcend banking and to compete strongly in our markets.

We are dedicated to service excellence, bringing our best selves to work, every day.
Designed around the art it was created to house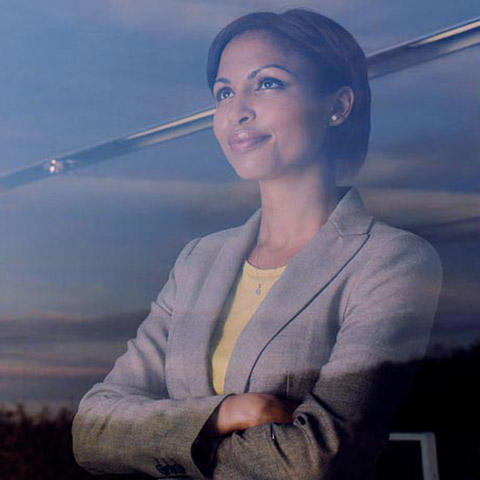 Banking is not something you usually associate with art — yet, as you walk into the Absa Towers North building in the Johannesburg CBD, you are struck by the sheer volume and potential of the open-plan space that was designed around the art it was created to house.

The major artworks were commissioned while the building was being designed — allowing artists and architects to work together to create a space that accommodated the artworks perfectly.
There are a number of artworks that can be seen in these larger spaces, including:
A huge colourful marvel by artist, Karel Nel, titled 'Place of Narture' hangs in the reception area

Five, six-storey tall tuft carpet banners by Norman Catherine — which were woven by hand by rural men

An 11-meter tall Walter Oltmann wire sculpture depicting replicas of carved African chairs; weighing half a ton

A two-storey tall metal mobile of the old City of Johannesburg shown against the newer, more modern city in perfect balance; created by Lewis Levin, Paul Cawood and Susan Woolf. It moves slowly, making a cycle every 20 minutes
Absa Gallery Schedule for 2018

Date
Event

Month

February

4

Talking to Deaf Ears. Curated exhibition by artists of August House
(Runs until 9 March 2018)
Walkabout: 9, 16 February 2018

March

15

Fundraising Art Auction – Paint it Forward
(Fundraising for visual art scholarships)

March

25

Donald Wasswa (Ugandan) — L'Atelier 2016 Merit Award winner
(Runs until 20 April 2018)
Walkabout: 23, 30 March 2018


April

29

Selection of interesting works from 2018 KKNK festival
(Runs until Friday, 11 May 2018)

May

20

Nourhan Maayouf (Egyptian) — L'Atelier winner 2016
(Runs until 15 June 2018)
Walkabout: 25 May, 1 June 2018
[Egypt]

July

8

Absa Gallery Exhibition
(Runs until 3 August 2018)
Walkabout: 13, 20 July 2018

August

8

Onyis Martin (Kenyan) — L'Atelier 2016 Merit Award winner
(Runs until 31 August 2018)
Walkabout: 17, 24 August 2018


September

12

L'Atelier: Awards evening and announcement of winners
(Runs until 26 October 2018)

November

11

Banele Khoza (South African) — L'Atelier 2017 Gerard Sekoto Award winner
(focusing on relationship between Art and Product Design)
(Runs until 25 January 2019)
An outing not to be missed!


As South Africa's only money and banking museum, a trip to the Absa Money Museum is an outing not to be missed!

Situated in the stylish Absa Towers West building in the heart of the cultural metropolis that is the Johannesburg CBD, the Money Museum is home to the most complete collection of South African numismatic items in the world.

When we think of money, we generally think of coins, banknotes, credit cards and cheques, but in the past people traded with commodity money, like salt, seashells, metal and animals. The museum's history stretched back to the beginnings of trade in Johannesburg, and the dynamic displays include ranges of early money forms (such as Cowrie Shells and Venetian glass beads) through to gold coins retrieved from sunken ships.

Of course, the Absa Money Museum also covers the history of the banking giant in depth, and one can trace the history of Absa and the development of money in South Africa and its financial history.

The museum is open Monday to Friday, 08:30 – 16:00 and access is free. Please remember to bring your ID for entry into the building. A tour guide is provided for groups (maximum of 15 people and booking is essential), and the Museum also specialises in tours for the hearing impaired.
Need more help?
Let one of our consultants assist you.
Call us on:
0800 41 41 41
Email us at: