A value bundled pricing option account that offers you a selection of transactions free of charge at a fixed monthly fee.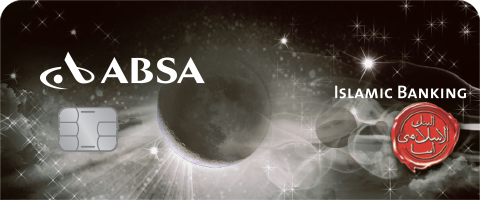 Get started with a Shari'ah compliant account
How to get it and what you can expect
To open an Islamic Flexi Value Bundle you will need:
To earn a gross income of between R3 000 and R9 999 per month
A valid, bar-coded South African identity document or valid passport
Proof of residence
Proof of income (salary advice) or latest 3 (three) months' bank statements

Account benefits
No monthly subscription fees for Internet banking, telephone banking and cellphone banking
Free monthly eStatements
Free electronic transfers between your linked accounts and internal payments
Free internal debit orders
Free internal and external stop orders
Choose Value Bundle for just R59.52 per month, and you will also get:
A bundle of FREE transactions:

3 Absa ATM cash withdrawals

Unlimited Funds transfers and internal payments
Unlimited card swipes

11 Electronic account and beneficiary payments
Any unused transaction will roll over for one month
How to use an Islamic account to transact
Get a card that can be used for transactions at an ATM and point-of-sale (POS)
You get a debit chip card with a unique PIN (Personal Identification Number) for added security
Shop securely with One-Time PIN transaction verification

Use your debit card to check your balance and mini-statement, withdraw, deposit and transfer money at ATMs
Visit absa.co.za and register for Absa Online:

Instantly set limits to pay beneficiaries

Reset a locked or forgotten online password
Retrieve your debit PIN online
Make immediate interbank payments online


You can change your PIN at any Absa ATM or Absa branch
Add Absa Rewards and you'll earn Cash Rewards on all qualifying transactions every time you swipe your debit card

Cheque and debit card which can be used worldwide

Convenient 24-hour self-service access through Absa Online, Cellphone Banking and Telephone Banking

Your account number stays the same even if you upgrade your account or transfer to another branch
Need more help?
Let one of our consultants help you get the best account for your needs.
Call us on:
0860 000 786
E-mail us at: