This Shari'ah compliant account is based on a Qardh structure. For R170.48 per month, you'll have access to priority service, expert advice and a host of exclusive lifestyle benefits.
Minimum income: R25 000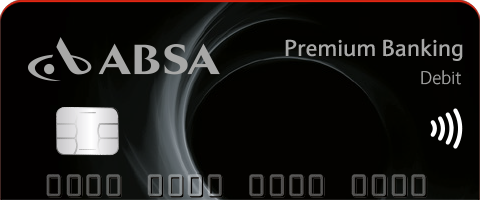 Smarter banking

R170.48 per month
Includes:

Free online banking
Free mobile app banking
Free Notify-me SMS notifications
Free card swipes
7 free Absa ATM cash withdrawals
5 free Absa ATM cash deposits

Debit card with contactless tap and pay
One card solution: access your debit and savings account with one card
View and pay bills online using the walletdoc app or website
Keep all card and payment details in your MasterPass digital wallet
Help pay the banking fees of a family member, an employee or a dependent with Bank on Me
Transacting using a chip debit card is smarter, faster and more convenient. Learn more about debit card benefits.
Wealth enhancement

Access to a financial advisor
Free financial needs analysis
Find the right investment for you with the Virtual Investor tool
Free Stockbroking Account (no monthly admin fees): Invest in JSE™ Shari'ah-compliant shares and a Shari'ah Top 40 exchange-traded fund (ETF).
Lifestyle and travel benefits
8 free Take-me-Home trips per year
Add Absa Rewards and get great benefits such as:

Real cash back when you use your Absa card*
As much as 15% Cash Rewards every time you shop or fill up at Sasol*
*Terms and conditions apply
Travel benefits
Get foreign bank notes for 22 of the world's major currencies and we can order currency for you, should we not have it at our counters
Use four different currencies from one card with the Multi-currency Cash Passport
International airport lounge access with DragonPass
Preferential rates at Bidvest lounges on your Premium Banking Credit Card
International Payments
SWIFT: Send money from your bank account to an account abroad with SWIFT (bank-to-bank) transfers.
Western Union: A fast, reliable, person-to-person transfer service, and convenient way to send or receive money around the world.
Making the switch is easy

We switch your debit orders for you. Download a switching form here, complete and send to switching@absa.co.za.
Benefits of switching include:
Absa Islamic Vehicle Finance: In the market for an upgrade? Keep your next finance agreement with us and you'll get up to 5% cash back on your settlement amount.

What you need to apply

Minimum income of R25 000 per month
Valid, bar-coded South African ID
Proof of residence
Your latest salary advice
South African citizenship
Need more help?
Get in touch on the 24/7 Premium Line:
0860 109 085
International callers:

+2711 501 5006
E-mail us at: