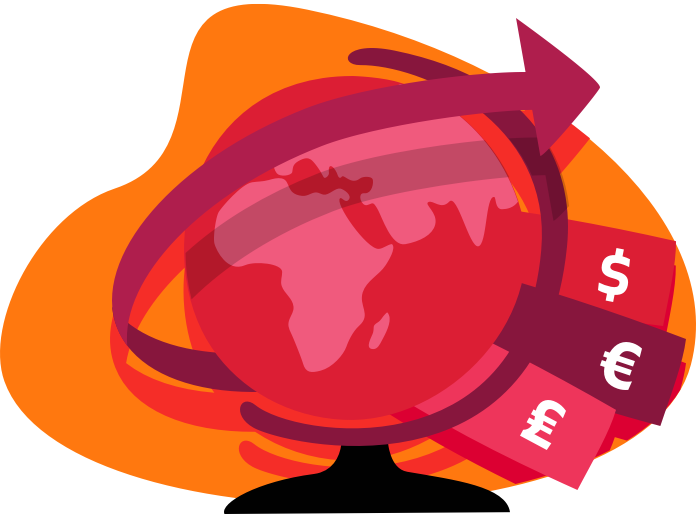 Get your foreign banknotes quickly and easily
Cash on hand


Have cash handy for smaller spends or unexpected emergencies.
Currencies
We support all major currencies and a selection of denominations.
Learn more about foreign banknotes
Cash is still the most widely accepted form of payment anywhere.

You can buy foreign currency for your travels up to 60 days before your trip.

You must exchange any unused currency at an Absa foreign exchange branch when you return from your trip.

Valid ID

Valid passport

Air ticket or eTicket in your name

If you're travelling by land to countries that aren't in the common monetary area (South Africa, Lesotho, Namibia and Swaziland), you'll need to provide your vehicle's registration certificate

Only carry small denominations of notes so that you don't attract attention when paying.

Don't buy currency on the black market — this is illegal.

Always check your change and keep an eye out for counterfeit notes.

If you deal with soft currencies (like those in some Eastern European and most African countries), remember that bank notes will be difficult to exchange outside that country. Rather spend the cash, or convert it to a major currency before you depart.
Contact details
Call us on: 0860 151 151

International callers: +27 (0) 11 335 4019
Email us at: forex@absa.co.za