Our Corporate and Business Cards are accepted worldwide and help you keep track of your everyday business expenses and come with a host of benefits. Choose the one that best suits your needs.
Card type
Fees
Key features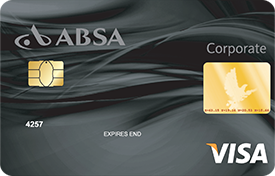 Visa Corporate and Purchasing Cards

See our rates and fees
Designed for payment of corporate expenses
Aimed at medium to large corporate enterprises and organisations
You can allocate spending limits and controls
Cards can be issued to as few or as many employees as you choose
Solutions are supported by various data solutions:
Tell me more
Business Card

See our rates and fees
The Business Card has two separate accounts - a main account in the business' name and individual user accounts intended for your staff
You receive individual user account statements monthly
The balance of the individual user account is automatically settled against the main account
You receive monthly statements of the main account
You determine the allocation of credit limits for individual users
Solution is supported by:
Tell me more
Virtual Pay

See our rates and fees
Integrated solution to access Virtual Card Numbers (VCNs) for travel-related payments from the reservation workflow
Transaction-level spending controls for improved security
Expanded functionality for all travel bookings.
Enhanced data capture reporting
Smart configuration and reporting options
Manage B2B corporate
spending with a secure virtual payment system
Increased accounts payable efficiency - through on-demand
virtual accounts
Unique, randomly generated number for each transaction
Workflow control
Improved control, compliance, and security
Automated reconciliation
Optimised cash flow
Tell me more
Visa Procurement

See our rates and fees
Increases efficiency in the invoice management process by removing low-value invoice processing
Source goods and services from predefined, preferred suppliers
Source goods and services from approved suppliers ONLY
Set and automate cardholder permissions
Automatically authorise transactions based on cardholder profiles
Gather and compare quotations
Automated back order generation
Dramatically reduces the cost of the Accounts Payable process
P-Card (Purchasing Card) purchases and payments are effected from a single system
Tell me more
Cards for travelling
Let's help you manage your accommodation, fuel and other travel-related expenses with our Travel Lodge, Aviation and Garage cards. Find the right one for you.
Card type
Fees
Key features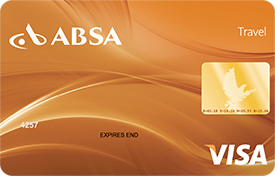 Travel Lodge Card

See our rates and fees
The Travel Lodge Card is a centrally billed card account
The Travel Lodge Card resides with a company's designated Travel Management Company (TMC)
Authorised employees book travel through the nominated TMC
Typical spend categories include airline, car rental and accommodation
The Travel Lodge Card statement is also sent to your company's travel administrator

Refunds must be processed through your TMC
Tell me more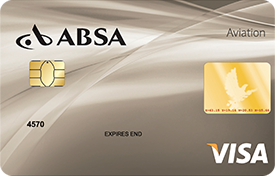 Aviation Card

See our rates and fees
Cover aircraft related expenses such as; aircraft fuel, services, landing fees, etc.
Transactions are debited to the card account
Receive monthly statements which detail all transactions
Tell me more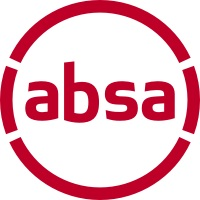 Garage Card

See our rates and fees
A Garage Card can be linked to an Absa Business or Corporate Card account
All Garage card transactions are debited daily against the credit card account
Garage Card transactions will attract interest and a transaction fee from transaction date
A Garage Card can be issued without being linked to a Corporate or Business Card
Tell me more
Other solutions and products

Card type
Fees
Key features
Luminance

Manage travel data
Manage travel expenses
Luminance combines relevant card transactional data with airline, car rental and supplier invoice data
Reduce administration and costs related to expense management
Maintain the company's overall system settings and user access levels
Cost allocate transactions and enhance the transaction data for export
Access predetermined reports and extract data for upload
Tell me more
Visa IntelliLink

See our rates and fees
Reporting, expense management and data extract functionality
Analyse both card and non-card transaction data
Transactions are automatically uploaded and can be GL-coded
Our Commercial Card supports the flow of enhanced data from your suppliers to your company
View and analyse card and non-card transaction data department or supplier
Expense reporting is made easy
Tell me more
Taxback

VAT registration
VAT training and consultancy
VAT refunds from 16 countries
State-of-the-art online education zone
Instant online Live Chat facility
On-demand, web-based reporting
Multi-jurisdictional VAT compliance
Multilingual service
Tell me more
Travel Insurance

Automatic Travel Insurance
Emergency medical cover
Get access to assistance service
Get discounted premiums
Automatic cover
Optional Top-up Cover
Tell me more
Need more help?
Contact your banker