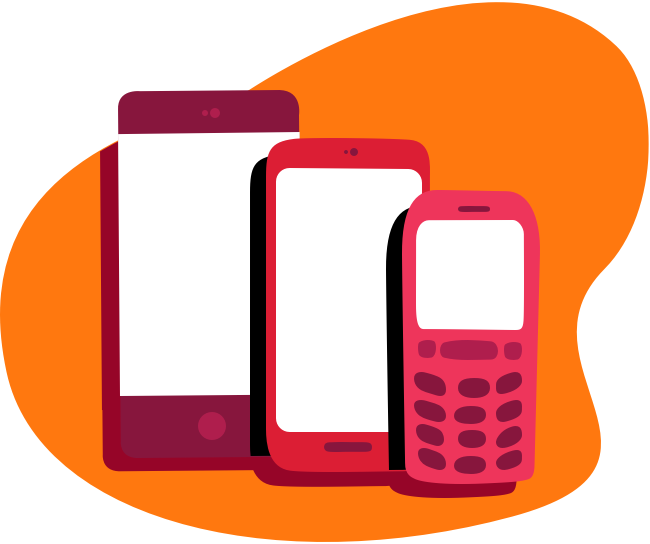 Bank using any phone with our Cellphone Banking
Bank easy with Cellphone Banking using absolutely any type of phone - no downloads, no data or airtime needed.
You can transfer money, buy airtime and electricity, play Lotto and do tons more.
Simply dial *120*2272# on your phone to get started.
No downloads or apps required
Works on any type of handset
No data or airtime needed
Easy and quick to use
Check your account balances
Apply for a loan
Make inter-account transfers
Pay existing beneficiaries
Pay Absa-listed beneficiaries
Manage payments
Pay your bills
Top up your contactless card wallet
View and redeem your Absa Rewards
Send money using CashSend
Buy prepaid electricity
Buy prepaid airtime, data and SMS bundles
Get account mini-statements
DebiCheck your debit orders
Play Lotto and Powerball. Terms and conditions apply
Dial *120*2272# on your phone
Follow the prompts
Once you're registered, you'll be able to check your balances immediately.
Within 24 hours you'll be able to do all your regular banking.
You can also view our quick Cellphone Banking help guides on how to get started.
You can get account balances, settlement statements and information on new products, all with just a phone call.

Tell me more.

Understand more about your finances