Are you a start-up business with an annual turnover below R10 million? The Absa Classic Business Account will take care of all your daily business banking needs.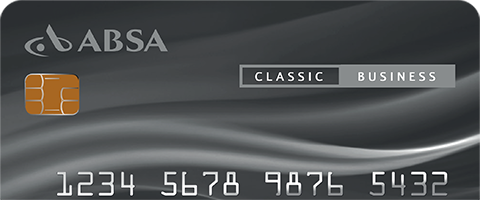 We make business banking easy
Let's switch your debit orders
Whether you're an existing customer or new Absa business customer, you can switch your debit orders.
Account features
Debit card: assisting you with day-to-day cash withdrawals, cash-free payments and purchases
Unlimited transacting channel: access to our branch network as well as our electronic platforms such as; online banking, the App, self-service kiosks, ATMs and Absa supported ATMs
Statements either via post or email

Cheque book: a personalised cheque is available if required
Multiple accounts: open an unlimited number of business accounts
One account number for life: retain existing account number when changing between current accounts
Block debit orders: block unwanted debit orders to protect your funds from being used fraudulently
Transfer charges: transfer banking fees to another Absa current account in your profile
How to get it and what you can expect
Qualifying criteria
Any registered business entity with an annual turnover below R10 million
Sole proprietors (an affidavit must be presented if proof of address or business registration number is not available)
Anybody who wants to be registered as a private company (for online customers)

Documents required
Copy of ID (per business member/individual member and or director)
Proof of address (per business member/individual member and or director)
Proof of physical address of business (if absent, an affidavit required for a sole proprietor)
Bank statements: last three months (not applicable for start-up businesses and sole proprietors)
Business member/owner to submit three months' bank account statements on a personal account.
Company registration documents (not required for sole proprietors)
Company resolution (where more than one signatory is applicable)

Need more help?
Let one of our consultants assist you.
If you need more information on opening a Business Account online.
Call us on:
0861 000 734
If you're a new customer or you don't bank with us
Call Business Banking on:
0860 040 302