Our Business Essentials Package gives you a host of benefits that include online banking, 30 monthly electronic payments, plus unlimited POS, inter-account transfers, internal debit orders and prepaid transactions.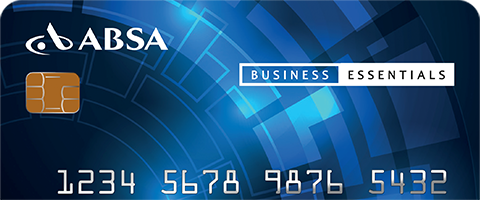 We make business banking easy
Whether you're an existing customer or new Absa business customer, you can switch your debit orders.

No monthly fees for online and app banking.
Thirty electronic transactions (digital payments or debit orders).
Ten cash transactions capped at R50 000 per month at any Absa ATM.
Cash transactions in excess of the bundled number and or value of transactions to be charged at a premium fee of 2.65% of the deposit or withdrawals value.
Transactions which do not form part of the bundled transactions to be charged at the normal Pay-As-You-Transact (PAYT) basis.
Unlimited Point-of-Sale transactions.
Unlimited prepaid airtime transactions.
Unlimited inter-account transfers and internal debit orders

Free Absa Online Banking (Effective 1 July 2020)

Free NotifyMe (Effective 1 July 2020)

How to get it and what you need
Any registered business entity with an annual turnover below R10 million.
Sole proprietors (an affidavit must be presented if proof of address or business registration number is not available).
Anybody who wants to be registered as a private company (for online customer).

Copy of ID (per business member/individual member and or director).
Proof of address (per business member/individual member and or director).
Proof of physical address of business (if absent, an affidavit required for a sole proprietor).
Bank statements: last three months (not applicable for start-up businesses and sole proprietors).
Business member/owner to submit three months' bank account statements on a personal account.
Company registration documents (not required for sole proprietors).
Company resolution (where more than one signatory is applicable).

Need more help?
Let one of our business managers assist you.
For more information on opening a business account online, call us on:
0800 227 592
If you're a new customer or you don't bank with us, call us on:
0860 040 302