Get three times more value for less with your 3-in-1 Premium Package. For only R229 per month, you get a Premium Banking current account, no monthly credit card fee plus FREE Absa Rewards.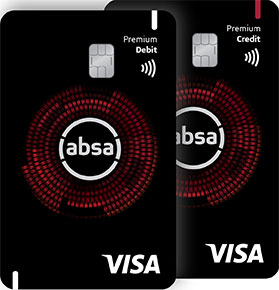 Premium Banking Package benefits
X
There's a smarter way to open your account. Download it.
If you are a new customer, you can open this Cheque account within minutes by using our App. Download the Absa Banking App and click on "Open an Account".
Need more help?
Get in touch on the 24/7 Premium Line:
0860 109 085
International callers:
+2711 501 5006

Email us at: