3 August 2023

Absa and their sponsorship agency, Playmakers Sponsorship and Marketing, walked away with three awards at the prestigious 2023 Prism Awards, Africa's most sought-after public relations and communication awards, which took place in Johannesburg on Saturday, 29 July 2023.
The dynamic partnership between Absa and Playmakers proved to be an exceptional force, garnering recognition in multiple categories for #SheUntamed, an Absa initiative for women in cycling:

Gold – Best PR Campaign for a Sponsorship
Silver – Best PR Campaign for Sport
Silver – Best Use of Video Communication within a PR Campaign

The Best PR Campaign for Sponsorship saw Absa present #SheUntamed, an initiative by Absa, a purpose-led bank, to improve women's access to mountain biking, particularly to the Absa Cape Epic. #SheUntamed was developed in 2020, aiming to inspire more women to bring their possibilities to life by taking up the sport and ultimately completing the Absa Cape Epic. To add to this accolade, Absa #SheUntamed also took home two silver awards, including Best PR Campaign for Sport and Best Use of Video Communication within a PR Campaign.
To inspire women riders, Playmakers collaborated with Future Play, a production company that is part of the Playmakers Group, to produce Absa #SheUntamed No Lanes, a docuseries celebrating the untamed spirit of women who are passionate about mountain biking.
Seishane Leshaba, Playmakers Group Managing Partner, said "From a PR perspective, we had a powerful story to tell, and the goal of inspiring future women mountain bikers through the journey of our incredible #SheUntamed riders and coaches. This campaign demonstrates that sponsorship as a medium has the power to integrate with corporate social responsibility (CSR) and produce meaningful work for our clients and those impacted by their programmes and the communities in which they operate. We thank our valued client, Absa, who constantly challenges us to push boundaries in all our work."
Tina Venter, Executive: Marketing Operations, Absa Group, said, "We are happy to have been recognised at these prestigious public relations awards. #SheUntamed has proved that our sponsorship of the Absa Cape Epic is more than just a sponsorship. This is one of several initiatives created by Absa to drive transformation, diversity and inclusion and, in turn, is part of Absa's ambition to be an active force for good in everything that we do, and we are thrilled that our efforts in doing so are recognised."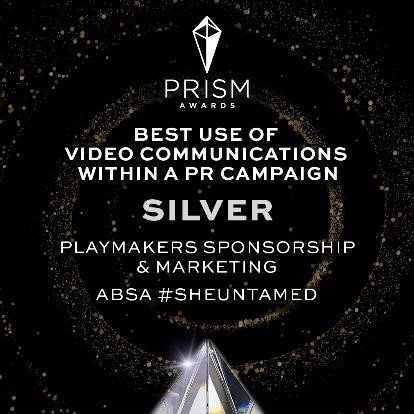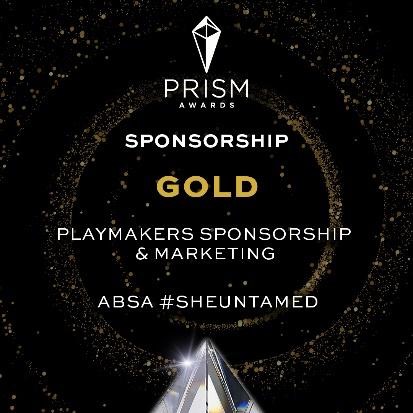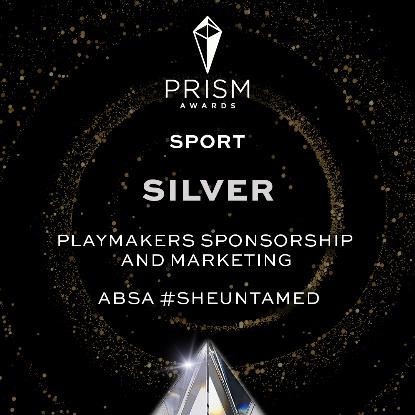 The PRISMs are awarded to, among others, individuals, students, companies and government organisations that have successfully fused strategy with creativity and professionalism to achieve the best communications and business objectives in their public relations campaigns.