Absa Digital Card is a safe cardless way to shop online
It's your physical (plastic) debit or credit card stored digitally in your Absa Banking App. When you don't have your physical card at hand, your digital card makes it safe and easy to shop online through certain digital payment apps.
Works with Apple Pay, Bolt, Samsung Pay and more
Extra security with lock/unlock control
Buy electricity
and airtime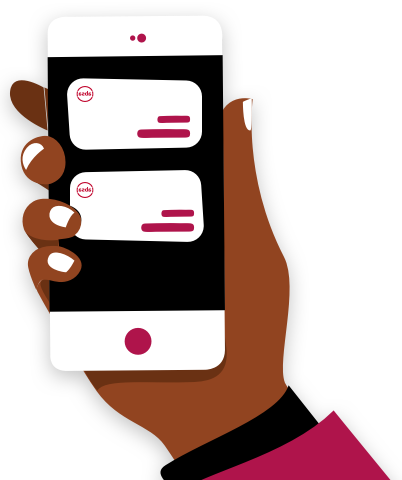 Whether you're a new customer waiting for your physical card to arrive, or you don't have your card with you, use the details found on your Absa Banking App to pay online.
You can also load your card details onto digital payment service apps like Apple Pay, Bolt and Samsung Pay.
Your digital card has exactly the same 16-digit card number, expiry date and CVV number as your physical debit or credit card.
You'll see all your active Absa cards on your banking app so you can delink any that you don't want to use.
For added security and control, you can lock and unlock your online shopping permissions in your Absa Banking App. By doing this, your card details can only be used where you have granted permission for use, e.g. cardless shopping.
To shop online, simply unlock the permissions in your banking app. When you're finished, lock your online shopping permissions again.
This means that if anyone else tries to use your digital card for Card Not Present (CNP) fraud, the transaction will be denied because we will detect that your card is locked for that type of transaction.
You can also lock and unlock for ATM, online and in-store use. To see what you've locked on each of your cards, click on the lock symbol next to your card in the banking app.
Next you'll be able to use your digital cards in store too.
When you shop, you'll just use your mobile device through the Absa Banking App to make payments at any point of sale instead of needing to go through an independent digital payment app.
Paying digitally will improve your security:

No card and PIN entry means less chance of compromised card details.
Two layers of security protecting your information: access to your phone and access to your banking app.