Why our funeral cover?

Family is everything. Ensure that your loved ones have a dignified and memorable final farewell with our Flexi Funeral Plan.
Added Features

No medical examinations or questions. Cover starts when you pay your first premium.
Keep your loved ones' funeral cover active after you pass away by paying your premiums for five years.
Full funeral cover from day one if you've had existing comparable funeral cover for at least 6 months elsewhere and you are switching to Absa.
Add up to 8 extended family members to your funeral plan including your parents, in-laws, brothers, sisters, aunts, uncles, nieces, nephews, cousins, grandparents, grandchildren, great-grandparents and employees.
You and your spouse can get up to R100 000 cover. Children and extended family members can get up to R50 000 cover.
Transportation of mortal remains to the nearest funeral home in South Africa at no additional cost.
Protect yourself against rising costs with cover that increases by only 3% per year.
Your waiting period can be set aside if the policy is taken out to replace a similar policy.
How it works

COVID-19 is not a specific exclusion on Absa Life policies. A claim resulting from the virus will be paid, subject to the general terms and conditions of your policy.
You cannot claim for death due to natural causes in the first 6 months of your Flexi Funeral Plan, unless you are replacing a similar cover from elsewhere where the waiting period has been served.
You cannot claim for death due to suicide in the first 12 months of your Flexi Funeral Plan.
You are covered from day one for accidental death.
You and your spouse can be covered as long as you are between the ages of 18 and 70 years.
You can add children as long they are younger than 70 years.
You can add extended members as long they are younger than 75 years.
Get funeral cover now
Get an online quote for the cover you need or let one of our agents call you back to help you apply.
If you want to apply online, click on the Apply now button below and you will be directed to login to Absa Online.
Simply click on Apply and then click on Insure
Need more help?
Contact Absa Life for any queries or submit a claim on:
0860 227 253
or
Chat to us on Whatsapp about your Funeral policies by adding Absa Life (0860 227 253) as a contact and say "Hi"
or
Simply scan the following QR code: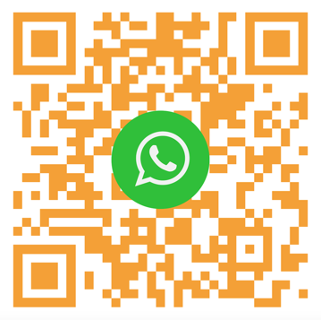 Email us at:
Underwritten by Absa Life (Absa Life Limited, registration number 1992/001738/06)