The Barclays Africa Executive Committee oversees the execution of the strategy for the Group which includes Absa bank.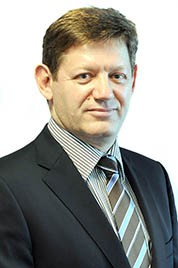 Arrie Rautenbach
Arrie Rautenbach is the Chief Executive: Retail and Business Banking South Africa. Prior to this appointment, Arrie was Chief Risk Officer and responsible for Group Strategy and the separation from Barclays PLC. He began his career with Absa Group in Bankfin in the late 1990s and has since held a number of leadership positions including Head of Retail Banking in South Africa and Managing Executive: Absa Card, Managing Executive: Customer Segments and Managing Executive: Branch network.
Qualifications: BBA; MBA; AMP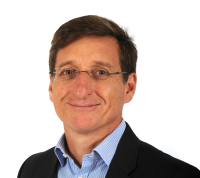 August van Heerden
August van Heerden is the Chief Risk Officer for Barclays Africa Group Limited. Prior to his appointment, he was the Chief Separation Officer, responsible for the separation programme of the Group from Barclays PLC. From March 2016 to January 2017, August was the Chief Risk Officer for the to-be-formed Discovery Bank.Prior to that, from 2012 to 2016, he was the Chief Financial Officer for our Retail and Business Banking business.
August began his career with Peat Marwick Mitchell & Co (subsequently KPMG) in 1983, where after he held various financial related positions at Nedbank Limited, KPMG, and Standard Bank Group, amongst others.
Qualifications: BCom; BAcc (Hons);CA (SA); Advanced Diploma in Banking Law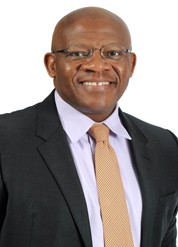 Bobby Malabie
Bobby is the Group Executive: Brand and Corporate Relations. He joined the Group and the Executive Committee in 2010.
He has held senior roles within Charter Life, Nedbank Group and South African Breweries. He then joined Liberty Group, where he held the position of chief executive officer: marketing and distribution.
Qualifications: BCom, MBA, MDP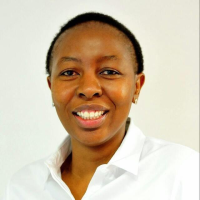 Bongiwe Gangeni
Bongiwe Gangeni is the Deputy Chief Executive Officer for Retail & Business Bank (RBB) with accountability for Private and Business Bank.
Since joining Absa in 2007, Bongiwe has held a number of senior positions in the bank, with her most recent role being Managing Executive for Distribution in Wealth, Investment Management and Insurance (WIMI).
Bongiwe's qualifications include a Bachelor of Pharmacy (BPharm) and Postgraduate Diploma in Management (PDM) from Wits Business School, an MBA from the Gordon Institute of Business Science (GIBS) and she has also attended the Advanced Management Program (AMP) at Harvard Business School.
Qualifications: BPharm; PDM; MBA; AMP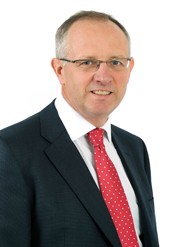 Charles Russon
Charles is the Group Executive: Engineering Services. He joined the Group in 2006 and the Executive Committee in 2014.
Charles completed his articles with KPMG and then joined Merrill Lynch in London as financial controller for credit products. He worked for Deutsche Bank in London and Frankfurt from 1998 to 2006 as the rates head of product control, before he joined Absa Capital in September 2006 as chief financial officer. He became the chief operating officer of Corporate and Investment Banking in October 2007 and regional head of finance for Barclays Africa in September 2012. Charles was appointed as Chief Operating Officer for Barclays Africa Group in May 2014.
Qualifications: CA (SA)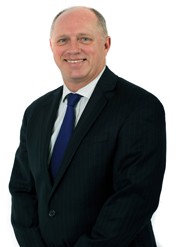 Charles Wheeler
Charles is the General Counsel and the Acting Head of Compliance. He joined the Group and the Executive Committee in 2013.
Previously he worked as Director: legal services at Standard Bank until 2003, as Goup Executive: commercial legal at MTN Group Limited until 2010 and most recently as a legal consultant for Webber Wentzel.
Qualifications: BA; LLB; HDip (Tax)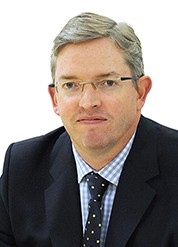 Jason Quinn

Jason is the Group Financial Director. He joined the Board and Executive Committee in September 2016.
Before joining the Group, he was a partner at Ernst & Young Inc. Jason joined the Group in 2008 as the financial controller and was appointed as the Head of Finance 2014 after holding several senior finance positions.
Jason is a Director of Absa Life Limited, Absa Insurance Company Limited and Woolworths Financial Services Limited.
Qualifications: B Acc, Post Graduate Diploma in Accounting (Honours), CA (SA)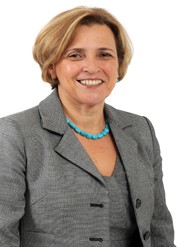 Maria Ramos
Maria is the Chief Executive Officer.
Maria was previously the Director-General of the National Treasury and in January 2004, she was appointed as the Group Chief Executive of Transnet Limited. Maria joined the Group as Chief Executive in 2009.
Qualifications: BCom (Hons) Economics, Institute of Bankers Diploma (CAIB), MSc Economics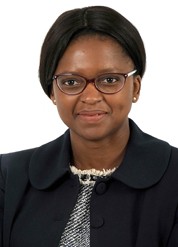 Nomkhita Nqweni
Nomkhita is the Chief Executive: Wealth, Investment Management and Insurance. She was appointed to the Executive Committee in 2013.
Nomkhita spent majority of her career at Alexander Forbes performing a variety of functions and before joining Barclays Africa in 2010, she was the managing director of Alexander Forbes Financial Services Holdings Limited. She was appointed as the Head of Absa Wealth in June 2010 and became the Chief Executive: Wealth and Investment Management in 2013.
Qualifications: BSc; PG Dip (Investment Management)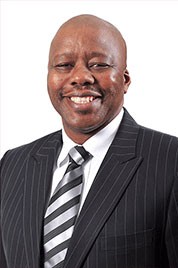 Peter Matlare
Peter joined the Barclays Africa Board as an independent director in 2011. In August 2016, he was appointed Deputy Chief Executive Officer of the Group responsible for the Rest of Africa operations and is a member of the Executive Committee. He remains on the Barclays Africa Board as an executive director.
Peter began his career with the Urban Foundation and Citibank and gained international experience, particularly in Europe. Peter is the previous chief executive officer of the South African Broadcasting Corporation (SABC), chief strategy and business development officer of Vodacom SA Proprietary Limited and executive director of commercial at Vodacom SA Proprietary Limited. Most recently, Peter was the chief executive officer of Tiger Brands Limited.
Qualifications: BSc Honours (Political Science), MA (South African Studies)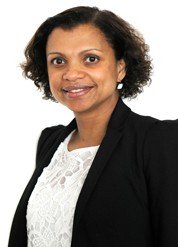 Yasmin Masithela
Yasmin is the Group Executive: Strategic Services. She joined the Group in 2011 and was previously the Group Head of Compliance, and prior to that, General Counsel for Wealth, Investment Management and Insurance. Yasmin completed her articles with Webber Wentzel and became an associate in the South African project finance team. In 2011, she joined Siemens Limited where she later led the projects and export finance department.
Prior to joining Barclays Africa Group, she was the partner and responsible for general corporate, mergers and acquisitions, corporate and project finance at Phukubje Pierce Masithela.
Qualifications: LLB; HDip (Company Law); LLM (Tax Law)
Need more help?
Let one of our consultants assist you.
Call us on:
0800 41 41 41
E-mail us at: