Verification messages
Every time there's a transaction on your card, you'll receive a notification on your primary device. These verification messages are more secure than SMS verifications and help protect you from SIM-swap fraud.

Stop and replace cards
Lost your card or suspect suspicious activity on it? Deactivate it immediately and order a replacement using your app
Download your Absa Banking App and start banking securely now.
Download from your app store below.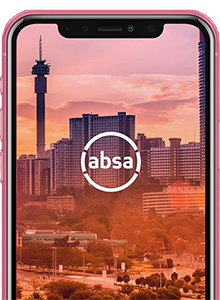 Contact details
Call us on:
Fraud Hotline:
0860 557 557
+27 (0) 11 501 5089
3D Secure Call Centre:
+27 (0) 11 354 4058
Email us at: secmon@absa.co.za