Our Shari'ah compliant Islamic Private Banking Account is designed to offer you a whole new world of Private Banking privileges and advantages, from a range of transactional services designed to suit your unique everyday banking needs, to preferential access to selected lifestyle features and benefits.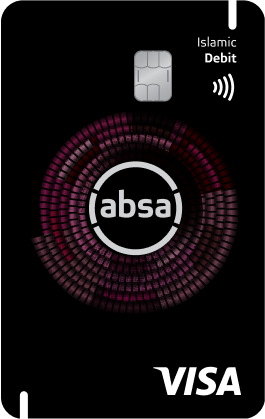 Earn a minimum gross income of R62 500 pm

Absa Rewards Programme

Automatic subscription to Absa Rewards
No additional monthly subscription fee
Earn in cash - rand for rand
Access to bonus benefits

Stockbroking services

Free stockbroking account (no monthly admin fees): Invest in JSE Shari'ah compliant shares and a Shari'ah Top 40 exchange-traded fund (ETF).

Forex - Multi-Currency Cash Passport

Partial waiver of first commission payable
Up to four currencies onto one card
Access to funds when travelling abroad
Need more help?
Let one of our consultants assist you.
Private Assist:
0860 553 553
International Private Assist:
+27 11 501 5011
Email us: