We have created a payment relief plan to help customers financially impacted by COVID-19
Plan applies to corporate, business and retail customers who have credit products
The Plan is free to all qualifying customers
The COVID-19 pandemic has resulted in a worldwide economic downturn and a complete lockdown in South Africa. Businesses and individuals are being impacted financially both locally and globally. Therefore, it is our duty to offer as much relief and assistance as we can to our customers, during this unprecedented outbreak.
We have created an extensive payment relief plan to minimise the financial impact of the COVID-19 pandemic.
For retail customers, the plan applies to our credit products:
Home Loans
Personal Loans
Credit cards
Student Loans
Vehicle loans
Customers who qualify will get a 3-month non-payment period to help ease their financial burdens.
Loan instalments, interest and fees will accrue monthly and be capitalised into your loan account, but loan terms and repayments will be adjusted to help you cope during this difficult period.
Corporate and business customers will receive tailored solutions specific to their individual circumstances. These solutions will apply to credit products including:
Loans
Mortgage-Backed Business Loans
Commercial Assert Finance products
Our plan does not carry any extra fees or costs. It is aimed solely at helping our customers who are struggling with cash flows due to the COVID-19 pandemic.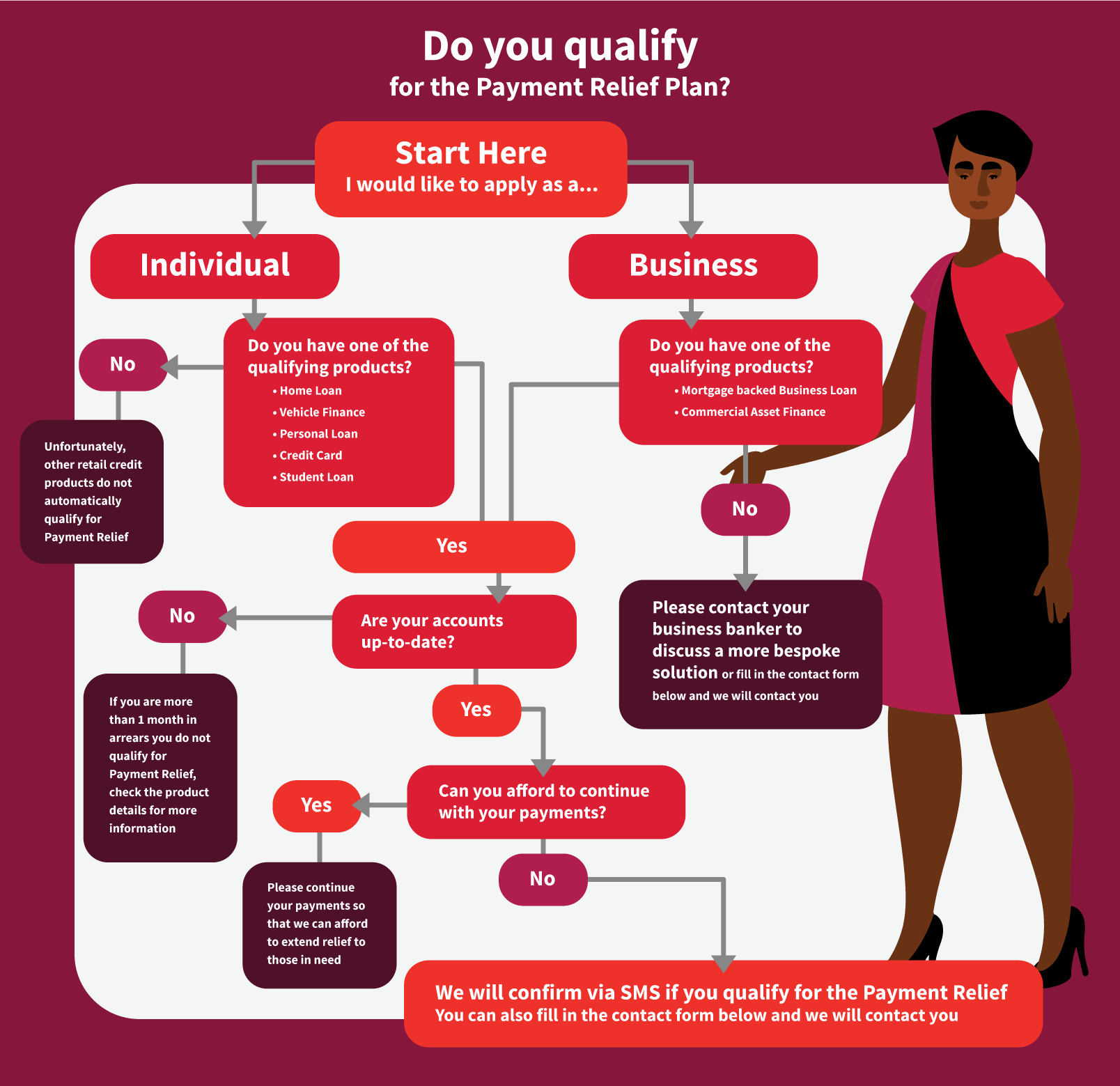 Credit Life
If you have a Credit Protection Plan or Gold or Premium Value Bundle and are struggling with making your credit payments, you may be able to claim from your policy. Visit our Credit Life page for more information, or to confirm if you qualify.