When we are connected to one another we flourish. This is especially true in the technology, media and telecoms sector. Fast-growing, continually evolving and highly specialised, we have established relationships with leading trade associations, major industry bodies and the trade press to offer you access to valuable contacts, regular networking opportunities and industry events.

Thoughts from our leaders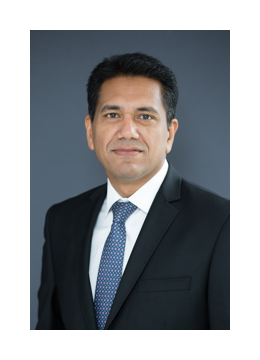 How mobile operators can continue to evolve
By Premeshin Naidoo
For the first two decades after mobile telephony was launched in South Africa, the industry saw rapid growth, and high margins – what some may call the 'wonder years' of mobile in South Africa.
However, the current third decade has seen a fundamental shift in the competitive landscape and the fortunes of operators, for various reasons, but especially the transition from high margin voice and SMS to data products. We have seen the entry of over-the-top (OTT) players into the market place, causing an erosion of margins as consumers substituted voice and SMS for data products, with data yielding much lower margins and requiring significant capex investment because of investments into 3G, LTE and 4G technologies.
In addition, there is constant regulatory pressure on mobile network operators (MNOs) to drop the cost of communication, and realise the ambition of broadband becoming more affordable and accessible.
For example, the Independent Communications Authority of South Africa (ICASA) intervened in the cost of calls by decreeing that interconnect – the cost of connecting a call emanating from one MNO to another - should follow an aggressively reducing price path.
The Competition Commission has announced that it, too, will investigate why South Africa's mobile data costs are seemingly stubbornly high, with expiring data bundles receiving particular criticism.
Given that data is at much lower margin than voice, and consumers are increasingly preferring the cheaper data option – using WhatsApp and Facebook Messenger – to communicate, this will place additional pressure on operators who are seemingly battling to evolve in this increasingly regulatory stringent and competitive environment.
Data demand
The business case for data is based on the volumes consumed, however, consumers are driven to use more data by faster speeds and stable connectivity, which requires investment. Operators, therefore, not only face increasing demand for data, but the need for quality and speed places pressure on them from a capital investment point of view as they need to keep rolling out and keep up with technological evolution.
For this reason, operators are investing billions every year, and they need to sufficiently monetise this investment for their stakeholders, which - with the scale of investment required and margins under pressure - is difficult.
In coming years, capital expenditure will increase as newer technologies, such as 5G, become commonplace. 5G offers appealing characteristics for the users, but requires additional spectrum and a denser mobile network. Operators will be challenged to substantiate business cases that promote a rapid deployment of this technology.
Recent media reports indicate Verizon will start rolling out 5G in selected areas in the United States from as early as next year . Although Africa will be slower to get this super-fast technology off the ground, we cannot deny that it is coming as MTN recently announced its first 40Gbps trials in South Africa. This is as much as a 1000 times faster than the currently available connectivity, and makes streaming, and video calling, that much more appealing for end users.
Spectrum need
Compounding this is the fact that operators are still waiting for high-demand spectrum in 800MHz and 2.6Ghz ranges, and the much anticipated spectrum auction has been subject to intense regulatory debate as to the most appropriate model, delaying release of these frequencies. This spectrum will make it possible to roll out 4G more cost effectively to even more people in rural and metropolitan areas, helping MNOs contribute to government's aim of ubiquitous, affordable broadband.
However, the spectrum allocation has been on hold for some time because of South Africa's delay in moving to digital television, and the consequent spillover effect in allocating additional spectrum.
As a result, operators have refarmed existing spectrum, which comes with resultant cost and voice quality implications. They may have to refarm more spectrum as data demand increases, technology advances, and users consume more data to take advantage of lower cost voice calls from OTT players.
Yet, operators can evolve to stay profitable.
Adding value
The best way to do so is to add more value through other products. Operators need to find ways of keeping people on their networks, while getting them to consume more data. An example is the shift being made now by operators such as Econet, which is moving into the media content space to compete with the likes of DStv and Netflix. This uses content sales together with a stable high speed network to drive media consumption, taking advantage of changing viewing habits, on-demand consumption that is on-the-go.
Operators also need to ensure they understand and properly service consumers, to ensure loyalty and reduce churn.
Value-add services are especially important as convergence will accelerate this year as mobile operators move away from being so-called dumb pipes that OTT companies use to make money, into entities that are seeking to protect their margins.
Change to something extraordinary
Call us:
Email us:
Call me back

Corporate and Investment Bank operates Monday to Friday from 08:00 to 16:30