Africa remains an attractive frontier market for oil and gas exploration and development as investors line up to secure exploration and drilling rights across several countries as confidence in the sector returns.
Thoughts from our leaders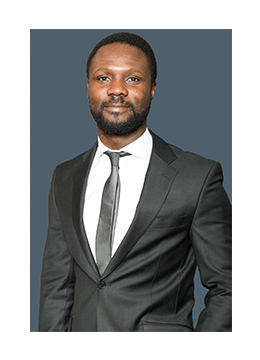 Renewed interest in the oil and gas sector a boost for African economies

By Camillo Atampugre, Senior Banker, Natural Resources at Absa Corporate and Investment Bank

Africa remains an attractive frontier market for oil and gas exploration and development as investors line up to secure exploration and drilling rights across several countries as confidence in the sector returns. This will provide longer term economic benefits for the countries where oil and gas reserves are being developed and also present exciting financing opportunities for banks such as Absa.
A combination of improving oil prices, recent discoveries and the push towards using gas as an environmentally friendly energy source is contributing to the renewed investor interest in the oil and gas sector in Africa.
This contrasts with the trend of more than two years ago when the oil price fell below the threshold which would make investments viable to invest in, let alone fund. But fundamentals have improved in the supply demand balances with supply tightening as demand remains robust; for example, geo-political developments in countries like Iran and Venezuela has constrained supply supporting a robust oil price which broke through the US$75 price per barrel a few months ago.
This is now driving a lot of activity and a lot of projects which were shelved the table in the low oil price environment are becoming more economic. Africa is one of the leading regions in terms of oil and gas discoveries including the huge gas finds in Mozambique, Mauritania and Senegal will contribute significantly to meeting the growing demand for gas in the global energy mix .
On the continent a number of countries are exploring options to import gas to displace costly imports of fuel oil within the power sector. There are plans to build what will be the first regasification terminal in sub-Sahara Africa to import gas to be used in generating power and enabling access to the global Liquefied Natural Gas market.
The challenge for the governments of countries where oil and gas is being discovered is to ensure that these projects benefit the wider economy via the tax revenues and ancillary oil services industry developed to support local employment and commerce in line with a growing oil and gas sector. The alignment of interest with local communities and oil companies is critical to the long term sustainability and security of the industry.
The development of an indigenous oil service sector can be challenging due to the capital intensity of the sector. Nigeria for example has attempted to implement local content policy and encouraged a domestic oil services sector but there remains shortcomings due to capital and capacity constraints.
To address some of these challenges, there is need for international companies to partner with local companies to raise the required capital and in-country capacity building. A conducive regulatory environment that allows the oil and gas sector to thrive will also help attract international capital to projects on the continent.
The fiscal framework must also be fair and transparent. This is because we have found out that some of the countries with proven oil and gas resources have progressively toughened their fiscal regime and framework with governments seeking a disproportionately high share of project revenues at the risk of making projects uneconomic for investors. There is also a tendency to pass similar tough regulations in countries where new discoveries have been made, and this may discourage investors thereby delaying the development of the discovered resource.
What does this mean for Absa?
At Absa we made a strategic decision that in Africa we want to be the leading financier and advisor to the oil and gas sector in both the countries we already have a presence in and also in other markets on the continent. We want to play a big role from the financing side, providing long-term capital to companies which are developing upstream projects as well as associated infrastructure projects. Our commitment to the sector is demonstrated by our support for our clients with well over US$1.0bn capital deployed to various oil and gas clients and projects.
Our on the ground presence in many of the countries give us the experience to analyse investment and other risks on country by country basis, and be able to structure funding deals suited to the specific needs of clients.
We see ourselves as a natural partner to clients active across the oil and gas value chain in Africa.
Change to something extraordinary
Call us:
Email us:
Call me back

Corporate and Investment Bank operates Monday to Friday from 08:00 to 16:30