On a continent blessed with an abundance of natural riches, we dig deep to ensure that Africa's people, entrepreneurs and businesses are well placed to take full advantage of opportunities.
We provide a broad spectrum of financial services, which include advisory, financing and risk management solutions to the natural resources industry in Africa. Our mining, metal, oil and gas franchises are the most established in the industry. This means they can offer consistent product offerings and transactional banking solutions.
With extensive experience working with governments and local agencies in the most challenging geographies, we're able to provide expert advice to clients who need a local partner.
Our clients range from junior companies at an early stage of development looking to raise finance and guarantee a specific revenue flow for their first project, right through to global producers operating in Africa who are looking to secure major acquisition financing.
Being part of a leading bank with local presence and an ability to raise funds in all the major mining and metal jurisdictions, we are able to support the needs of our clients and their multinational servicing requirements.
Thoughts from our leaders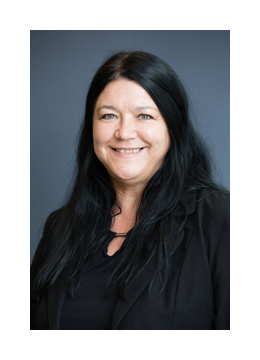 Corporate and Investment Banking optimistically cautious about confidence in the mining sector.

Johannesburg, 30 January 2018 - For the first time in more than a year, there is cautious optimism that investor confidence is returning to the mining sector, giving hope for renewed investment and exploration, says Shirley Webber, the Managing Principal, Coverage Head Natural Resources at Absa Corporate and Investment Banking (CIB).
She attributes this to a combination of recovering mineral output and commodity prices and that a more positive global economic outlook will benefit the mining sector.
Latest statistics from StatsSA mining production in South Africa for November 2017 increased by 6,5% year-on-year, with the largest contributors being PGMs (12,3% and contributing 2,8 percentage points); iron ore (20,7% and contributing 2,5 percentage points); and coal (8,5% and contributing 2,1 percentage points).
Webber says this encouraging trend could continue in 2018 as mining companies consider making new investment, while others may seek funding to expand existing operations. Investor focus remains on South Africa and selected countries in sub-Saharan Africa, with miners interested in raising project finance for expansion. An important aspect is the stability of the regulatory framework in the various African countries.
She says the previous years was particularly tough for the mining industry as a result of depressed commodity prices and a reduction of demand in certain commodities.
However, she says there was a positive benefit to miners from the lull inactivity, as it allowed companies to restructure their business and operations, focusing particularly on their cost base in order to be efficient. Webber says a leaner and efficient mining business now stands to benefit from a recovery in the industry.
Tawanda Madondo an Absa CIB Coverage Banker added on to say clients are continuously considering cost efficiency strategies such as reducing their electricity costs through renewable technologies and looking to mechanise their operations. "We are beginning to see an improvement in dollar commodity prices, and we are cautiously optimistic that this trend will be maintained in the medium term," he says.
Change to something extraordinary

Call us:
Email us:
Call me back

Corporate and Investment Bank operates Monday to Friday from 08:00 to 16:30