Our team of skilled professionals has long-standing relationships in the financial services sector and boasts a deep footprint across the continent. This gives us the depth of experience and relevant insights needed to develop innovative products and services, enabling us to respond to your challenges and opportunities quickly and efficiently.
Thoughts from our leaders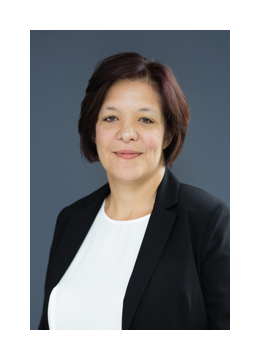 Appetite for brick and mortar: there is appetite for investment in the Financial Services Sector across Africa, but for the right deals.
By Monique Pennells, Head: Non-Bank Financial Institutions at Absa Corporate and Investment Banking
There is renewed interest by South African and International Financial Conglomerates to invest in the Insurance sector in Africa - but only for the right deals, says Monique Pennells, Head: Non-Bank Financial Institutions at Absa Corporate and Investment Banking. However, interest levels remain subdued in contrast to the hype experienced post global financial crisis, when multinational companies operating in depressed domestic markets saw Africa as an alternative investment destination.
Prior to this, interest from foreign investors peaked between 2013 and 2015, which lead to a re-pricing of assets on the continent as a large number of investors were chasing limited opportunities. Nigeria, Kenya and Botswana were some of the countries that benefitted from this interest as their financial services markets are relatively well developed.
Despite the interest witnessed by global firms in Africa, this was subsequently followed by a lull in interest in Africa as global companies began to face the financial and regulatory strain of new capital and solvency requirements, particularly in Europe and in the US. Developed markets faced high insurance penetration rates matched with low interest rates placing constraints on overall growth prospects. In addition, competition for capital increased as Emerging Asia markets produced stellar insurance premium growth of 7.1% in comparison to Sub-Saharan Africa's growth of 4.3%.
However, the trend appears to be changing mainly because of the continuing low yields and stagnant home market growth conditions. Investors with strong balance sheets are seeking acquisitive growth opportunities outside their main markets.
Africa is once again on their radar screens, says Pennells. On the back of an improved political landscape, an improved economic outlook, strong premium growth and reforms in the regulations are providing comfort that investors will be protected in the long term.
"There is an appetite for the right deals. But the decisions to invest are now strongly biased toward the reward/risk of investing and long term sustainability of operations. We are having a lot of conversations with potential investors looking for new assets in Africa. The only problem is finding the right kind of asset, at an attractive price, with a strong and trustworthy partner" Pennells says.
According to Pennells, the interest is mainly in the countries considered as hubs to expand into the neighbouring regions, so you will find investors looking more at countries like Kenya, Ghana and Nigeria. The focus of investors remain on markets with low insurance penetration, large populations with a growing middle class and income levels, with particular interest in non-life insurance in Ghana, Kenya's life and non-life insurance sector continues to attract multinational investors as it is relatively well developed, and a projected uptick in growth in Tanzania post a dip in growth backed by projected improved economic growth. There is also an interest in previously non-Insured markets i.e. Rwanda and Ethiopia.
Pennells cautions investors against making the common mistake of looking at Africa as one market. Some financial conglomerates have burnt their fingers by adopting a "one-size" fits all approach and market entry strategy, underestimating the impact that each market in Africa is unique and has its own distinct peculiarities, cultures and economic cycles. "What works in one market, does not necessarily work in another, and requires careful consideration and a deep in-country understanding".
According to Pennells, investors interested in Africa should consider the following:
Experience with Financial Conglomerates across the continent has indicated that it is better to invest in an existing business after careful due diligence than investing in a Greenfield project. In some jurisdictions no Greenfield licenses are available, and in most instances there is a requirement to have local management or shareholding which should be considered.
Choose the right partner in-country. This requires introductions and access to the market, followed by due diligence and thorough negotiations.
Collaboration is key between the investor and the business they are buying into. The collaboration should be based on the value accruing to both partners.
Flexibility and innovation is crucial when it comes to products and distribution channels, as some products may not necessarily be suitable for a particular market, and as the buying patterns across the continent are divergent.
The risk/reward conservation should be part of the strategy. Investing on the continent is about investing for the long-term and throughout cycles. Long term investing pays dividends in the end, but may require additional skilled resources and flexibility through the cycle. A strong skilled team and a mutually beneficial partnership approach are key.
Appetite for risk: The need for diversification in asset classes:
During 2017 Absa Corporate and Investment Bank has noticed new (and renewed) interest by both traditional insurers and re- insurance companies (locally and globally) to either underwrite or provide balance sheet support for financial assets across the African continent. This is partly due to insurers looking for alternative asset classes to invest in by providing more diversification and improved yield as compared to traditional asset classes. This is complementary to the global shift within the banking sector to offlay assets currently held on the balance sheets of banks, and has provided an alternative funding pool to the markets which was previously dominated by the Banking industry.
Across the African continent, there is still a significant need for investment in infrastructure, such as dams, roads, oil rigs and airports. The World Bank puts the Africa Infrastructure gap at approximately US$95bn annually until 2024. Going forward, she says there is increasing potential for Banks and Non Bank Financial Institutions to collaborate as co-arrangers in fund raising across the continent, whether as direct participants or as risk participants particularly for a large scale infrastructure projects. The collaboration between Banks and Insurance will scale the funding pool available to market, and provide a diversity of investors access to a previously untapped asset source.
As part of CIB's shared growth initiative, CIB has the relationships, expertise and the necessary know-how to structure solutions to connect the need for funding with new sources of funding which in turn benefit the communities we work and live in.

Change to something extraordinary
Call us:
Email us:
Call me back

Corporate and Investment Bank operates Monday to Friday from 08:00 to 16:30