Long-standing relationships give us the depth of experience and relevant insights needed to develop innovative products and services to ensure you can respond to the sector's challenges and opportunities. We provide specialist support across a wide range of consumer and retail businesses so that you can meet your business goals quickly and efficiently.
Thoughts from our leaders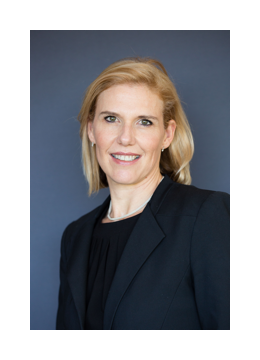 Consumer trends are changing, and so should the consumer sector or risk losing market share/customers
By Isana Cordier
The impact of online shopping as well as changing consumer habits and preferences are the most significant threats facing the consumer sector, particularly in South Africa where internet penetration is expanding rapidly. Elsewhere across sub-Sahara Africa, buying habits and consumer behaviours are also changing.
But despite the growth in online shopping, there seems to be lack of understanding - let alone appreciation - of its potential disruptive impact in the consumer retail sector.
This is because available statistics of the value of online shopping only take into account actual purchases. This ignores the fact that daily, there are thousands of people clicking through the websites of consumer and retail companies to browse for suitable products to buy, and compare prices. This is undocumented online traffic that has not been captured, nor factored into the statistics on online shopping.
What is apparent, however, is that consumer buying behaviour is changing rapidly, particularly in the new digital age where the demographic of buyers represents young and upwardly mobile consumers.
This segment of the consumer market is very well-informed, researches online for the products they want, the prices they are willing to pay and how they will get the product. In many instances, by the time a shopper has set their foot into the store, they already know exactly what they are looking for. For them, it is not just shopping; it is attached to an experience based entirely on their tastes and wants.
For the middle to upper class, a trip to the shopping mall may, in the future no longer be that important because of the choice now provided by online shopping. This has implications for the future of big shops at shopping malls, and whether it is better to have small, niched outlets rather than the large shops offering several brands under one roof. For lower consumer class however, the traditional experience remains - these consumers still prefer to visit a bricks and mortar shop..
The challenge therefore is how will consumer facing companies adapt to changing customer preferences and needs. The questions they should be asking themselves include: do we need so many brands under one roof, how do we differentiate from competitors and most importantly, how can we understand better the needs of our customers and be able to both anticipate and meet them.
This is where it becomes important to leverage the rich source of data analytics that consumer companies have in order to become and remain relevant to their target market. At present, my worry is that this appears not to be the case.
As a bank, I see us also leveraging on our data analytics capability in order to offer unique solutions to our retail/consumer corporate clients.
Change to something extraordinary

Call us:
Email us:
Call me back

Corporate and Investment Bank operates Monday to Friday from 08:00 to 16:30