Long-standing relationships give us the depth of experience and relevant insights needed to develop innovative products and services to ensure you can respond to the sector's challenges and opportunities. We provide specialist support across a wide range of consumer and retail businesses so that you can meet your business goals quickly and efficiently.

Thoughts from our leaders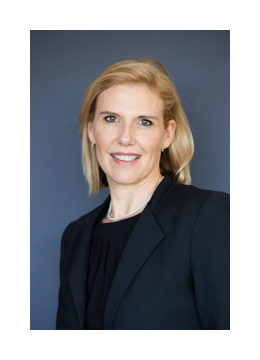 Consumers are reshaping retail, empowered with information
By Isana Cordier
Consumer-facing companies, such as retailers, are now serving a highly connected, next generation consumer-force, and a consumer empowered with information, choices and access to all of this from a relatively small device in their back pocket.
This consumer is driven by behaviours and trends that are vastly different from the traditional shopper retailers used to know. The impact being that companies failing to adapt to this rapid change in consumer behaviour risk losing market share to more agile competitors who are likely to be more in touch with the dynamic consumer needs. The hard lessons learnt by Stuttafords, Toys R Us, Nokia and Kodak might become a reality to existing long-standing giants of retail who do not adjust.
This social-media-connected, younger consumer is moving away from a life full of things towards having a life that is full. Words like experience, convenience, having access to instead of owning, customization and personalisation, are all describing this very real trend. And the biggest enabler to this is the technology at their fingertips – the mobile device.
Decision enablers such as price, features and benefit comparisons, user reviews and being able to browse almost limitless options online rather than having to go from physical store to physical store is changing the way they shop. Furthermore, social media is a significant influencer, becoming a trusted source for product and brand recommendations.
The previous captive market that retailers had in South Africa, which limited shoppers' options, has shrunk dramatically. Technology has enabled the world to become accessible, providing consumers with more choices on a global scale, with easy price and functionality comparisons, inevitably influencing the purchasing decision.
What does this mean for retailers? More so than ever before, retailers need to invest in technology and develop their insight capabilities to improve their understanding of their customers, their habits and preferences. They have to be more intently focused on their target audience – not being everything to everyone, but rather representing something that their target market can relate to and believe in.
This means that they are selling more than a product – they must stand for and sell a narrative that people will identify with, buy into and want to be part of. As the market needs are fluid, retailers are required to constantly monitor consumer behaviour and desires and, more importantly, be able to quickly adjust their offering accordingly.
This constant monitoring of consumer behaviour makes data science a vital function within a retail business. It is firstly gathering and then analysing consumer data and using it to engage with your customer, to sell your narrative and to identify price and preference points. This enables pro-active rather than reactive strategies that are tailored for the specific consumer base.
Retailers should be asking themselves whether their current business models are still relevant and if not, what should they change before it is too late. New agile business models are required, with new skills, particularly at a management level and more flexible, lower cost business structures.
Absa is leveraging its own extensive data analytics capability to offer unique solutions to its retail and consumer-facing corporate clients. The goal is to assist our clients to better understand their customers using enhanced data analytics, identify value creating opportunities out of those insights and building partnerships that benefit not just the client but the overall shared economy.
The future of retail is exhilarating and a journey that we are excited to partner closely with our clients.
Change to something extraordinary
Call us:
Email us:
Call me back

Corporate and Investment Bank operates Monday to Friday from 08:00 to 16:30