As a leading pan-African bank with an established presence on the continent, we are co-operating with leading Chinese financiers to promote investment and trade in Africa.
Thoughts on trade from our leaders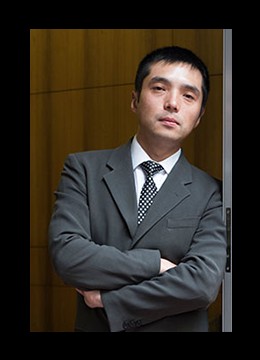 Absa partnering with Chinese financiers to promote growth in Africa

By Kai Zhu, Principal, International Banker: China Corridor

Absa Group Limited (Absa, or the Group) has established relationships with China's leading financiers to promote investment and trade by Chinese companies in Africa. The Group also sees opportunities to fund infrastructural and agricultural projects and support the growth of small and medium scale companies.

Kai Zhu, Principal, International Banker: China Corridor, says Absa has already cooperated with the China Development Bank (CDB) and the China-Africa Development Fund (CAD Fund) who are already China's leading financiers to Africa. "This cooperation includes frequent interactions at both working and executive levels. Absa is always ready and keen to connect African clients to CDB, CAD Fund and other Chinese clients," he says.

Zhu says Absa believes economic ties between China and Africa will be further strengthened following the adoption of a plan of action at the recently concluded Beijing summit of the Forum on China-Africa Cooperation (FOCAC), which will be implemented between 2019-2021. The plan of action identified areas of co-operation, sectors and projects which Chinese and African companies can invest in.

"Absa sees this plan of action as a concrete example of what we can do to deepen economic and trade ties between China and Africa. This is aligned with Absa's Shared Growth philosophy of supporting sustainable projects which make a difference to the communities in the markets we operate in Africa," Zhu says.

He says there is untapped growth potential in Africa considering that the continent is today similar to when China was 30-40 years ago. In addition, Africa has a potential market for goods and services considering that the continent has a population of more than 1.2 billion people, of which more than 60% was under the age of 30. The continent had countries experiencing steady growth rates which have been helped by ongoing economic and political reforms in many countries, he says.

"China achieved the phenomenal economic growth miracles through internal economic reforms and also opening up the economy to international trade and investment. Africa has a good chance to replicate China's growth stories with equal success and Absa wants to cooperate with Chinese financing and technical partners to leverage on the opportunities particularly in the markets we are already present and others as well," Zhu says.

Zhu says China's investment and trade in Africa is based on mutual success and also aimed at achieving Africa's economic developmental goals of eradicating poverty, promoting sustainable economic growth and creating employment. China also wants to assist Africa to achieve food security for the continent's population.

Zhu says China is now Africa's largest trading and investment partner based on 2017 trade figures which showed that China-Africa trade totalled US$170 billion. Chinese investments then totalled US$100 billion while Africa's investment in China was estimated at over US$20 billion.

"China has remained as Africa's largest trade partner for the past nine consecutively years. In addition, since 2015, Chinese companies have helped Africa with construction of 30 000km of road, 20 000 MW of power and about 30000km of electricity transmission lines. That shows how Africa is important to China," Zhu says.

Zhu points out that even though Africa is a big continent with great opportunities, investors should always understand that the continent has 54 different countries with diversified cultures, unique market characteristics and regulations.

"There is no single business strategy or solution which can be easily replicated to all African countries. Instead of setting up a headquarters-driven global strategy, global corporates, including Chinese companies, should also listen to the management and people on the ground and come up with a local strategy, which is tailor made after consideration of challenges of doing business in Africa, such as local regulations," Zhu says.

He says Absa's current on the ground presence in 12 African countries, which gives it local expertise and insights into each market, will be useful for Chinese companies considering investing in or trading with African companies.

"As a leading pan-African bank, Absa is well positioned to help the Chinese companies through a wide network branch in our African presence countries, over 100 years presence in the continent, sector and local expertise, and internationally leading governance and risk management framework," he says.