Since 2010, the Africa Property Investment Summit and Expo (API) was hosted in Johannesburg annually and now attracts delegates from over 20 countries - including delegates from outside the African continent. It connects the most influential local and international Africa property stakeholders driving investment and development into a wide range of real estate and infrastructure projects across the continent.
Over the last 9 years The API Summit has proven to be Africa's flagship real estate event gathering the region's most senior investors, developers, operators and professionals, and providing the perfect platform to do deals across the region.
As Absa Commercial Property Finance, we are proud to be associated with this event, which aligns squarely with our strategic intent of being a leading provider of Commercial Property Finance services within the African continent.
Absa's footprint stretches across South Africa, Botswana, Ghana, Kenya, Mauritius, Mozambique, Namibia, Seychelles, Tanzania, Uganda and Zambia. We also offer cross-border funding solutions in other jurisdictions.
The property segments within which we provide funding include retail, office, industrial and residential (with a specific focus on affordable housing) as well as specialised properties.

Thoughts from our leaders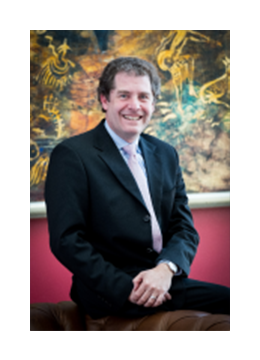 Built Experience: property careers in the post-pioneering era
By Selwyn Blieden: Head of CPF Rest of Africa (excluding South Africa)
The potential of African property markets presents an opportunity for institutions, investors and governments but also for individuals – as entrepreneurs, business-builders and pursuers of careers. Those who are building the institutions that will define the African property market of the future need to consider how they source their personnel, nurture skills and create rewarding paths to success to those with the ability and energy to grow the sector.
In African property's 'pioneering phase' of evolution, many iconic hotel, retail, and commercial office developments were conceived, executed and financed by international players. Structured often as private equity funds, they were positioned to deliver on unique opportunities available at that time. They had mobile investment and development management teams, operating simultaneously but impermanently across multiple jurisdictions. The business model created pressure to rapidly deliver and exit projects. Although hugely valuable, the contribution of such participants did not create the self-sustaining eco-system that is needed for fully-functioning domestic real estate markets. Such an eco-system requires contributions of skills and capital from a range of players: entrepreneurs and property owners, regulators and planners, design consultants and contractors, lawyers and accountants, leasing agents and facility managers, and the range of other real estate service-providers that are familiar in developed markets.
Alongside the historical focus on trophy assets and short exit horizon, there has been the view amongst financiers, investors, and other stakeholders that real estate projects can be viewed as static and self-managing. This is an incorrect view. For example, we have seen the exit of international retailers from even the most prestigious developments (witness the exit of Woolworths from Nigeria's top malls). For other international corporate tenants, local strategy and organizational structure can change at short notice, resulting in changing office and industrial needs. To meet the needs of the broader market and to ensure we have investments that perform in the longer term, design, development and on-going management of assets needs to be adapted to local conditions and needs to be in the hands of personnel who can assess the risks of their market and are skilled at making adjustments as conditions require.
Getting a system in place that works to develop individuals as much as it develops projects and assets is fundamental to risk-takers in the market. As financiers, Absa considers the financial and technical capabilities of those it lends to. We go beyond simple financial assessment. Succession planning for managers of assets and portfolios is increasingly becoming a discussion point in our credit forums. Key person risks are difficult to price but are directly mitigated in organisations and markets where there are pools of professionalized and specialised talent available. In such situations, we can see that there is capacity to hire replacement development teams, design professionals, or property managers as needed in order to protect the value of our clients' assets. But only a handful of cities in sub-Saharan Africa are home to organisations with deep skill benches or have markets with the requisite stores of talent. As an illustration of the historical uneven distribution of in-place skills across target markets, research by the Royal Institute of Chartered Surveyors ("RICS") shows that where South Africa had a RICS membership of 805 in 2013, Nigeria had 123 members, Kenya 47 members, Ghana 39 and Tanzania only 8 members . Given that RICS membership is often considered an industry standard for valuation, quantity surveying, and related property professionals, these numbers are striking and concerning.
Where we find it necessary, Absa asks specific questions regarding the personnel plans of our clients. In some cases responses have structured our involvement with them. We are certainly open to discussing these risks with our clients, working with them to manage the personnel-risks that we perceive. Our business focus remains on active and expanding cities where eco-systems, including skill pools, are more likely to be coming into place but as the earlier-cited RICS research shows, few markets are likely to reach adequate levels in the near term and we need to adopt approaches for each of our clients and asset exposures.
Each participant in the African property market should be formulating its own plans for dealing with the risks and opportunities related to personnel. Active recruiting, succession plans, and formal training are steps that would be taken by any business. For property it is important to allow individuals a wide-range of direct project and transaction experiences. This is not easy in a market that may not have an active project pipeline but only by seeing a range of real-life property challenges can pattern-recognition and problem-solving skills develop. Note that as a business sector, property is able to provide successful careers for a range of individuals with diverse backgrounds. Besides for drawing in a large number of technical built- environment skills, the industry offers potentially great opportunities to a wide range of other entrants. Successful property investors and developers have included people with backgrounds as diverse as finance, law, science, theology, and any number of commercial business experiences. This means that there is unlikely to be a simple skill management model that can be imposed by government or some industry-body. However, building careers and monitoring the industry's performance in attracting, fostering and retaining skills, should certainly be on the agenda of such stakeholders if they want to ultimately see the self-sustaining ecosystems that is needed for a well-functioning property market.
For more information, please call us on 011 350 4241 or email us at cpf@absa.co.za