Get a better picture of future success
Own the future. Prosper
To create value today, we need to understand what will happen in the future. Technology is advancing at an unprecedented rate and the lines between retail, finance, robotics, AI, business and even humanity are becoming more and more blurred. This is why we are proud to host the first-ever Absa Macro Conference, featuring Gerd Leonhard, Walter Robb and FutureWorld, who will show us everything from bitcoin to robotics to retail to AI and how they will affect our world.
Gerd Leonhard
Gerd Leonhard - humanist, author, CEO of Zurich-based The Futures Agency and one of our speakers who will be addressing the Absa Macro Conference 2017. Listed by Wired magazine as one of the Top 100 most influential people in Europe, Gerd Leonhard is a star speaker on topics of major strategic importance - from digital disruption to business remodelling to specific vertical scenarios across public and private sectors. He addresses topics such as digital Darwinism and the challenges of digital transformation, the redefinition of human-machine relationships, the future of work and jobs, the sharing economy and many more. His presentations are renowned for a hard-hitting and provocative, yet inspiring, humourous and motivating style.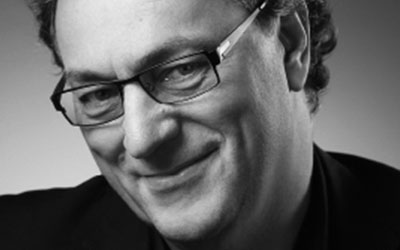 Walter Robb

Walter Robb's passion for organic, all-natural produce began over 40 years ago, and he gained experience as a retailer, farmer and consultant throughout his career. From 2010 through 2016 Walter served as co-CEO, alongside John Mackey, founder of the Fortune 500 company, Whole Foods Market, Inc. Within the role he oversaw the operations of six of Whole Food Market's twelve regions, as well as purchasing, marketing, distribution and quality standards.
He currently sits on the Whole Planet Foundation Board of Directors and the Board of Regents for the University of the Pacific. He serves as Chairman of the Board for the Whole Kids Foundation and is on the Board of Directors for the Retail Industry Leaders Association. Robb is an ardent organic advocate; he works his own organic garden and has served on the Board of Directors of the Organic Trade Association and the Organic Center for Education and Promotion.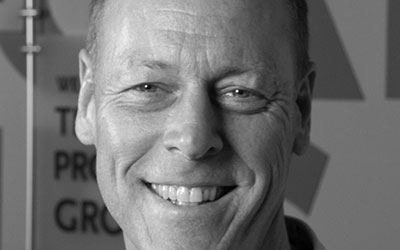 Philip Auerswald

Philip Auerswald is a renowned economist who looks to the future and sees a world of business possibilities. Author of The Code Economy and The Coming Prosperity, Philip looks at how technology and entrepreneurship will reshape the world around us by addressing economic and social issues such as energy, the environment and more.
Philip is currently an economist at George Mason University, USA, and Senior Fellow at the Ewing Marion Kauffman Foundation. He also co-founded and co-edits Innovations, a quarterly journal from MIT Press about entrepreneurial solutions to global challenges, among other endeavours on his impressive resumé.