Cards for everyday use
Our Corporate and Business Cards are accepted worldwide, help you keep track over your everyday business expenses and come with a host of benefits. Choose the one that best suits your needs.
Card type
Fees
Key features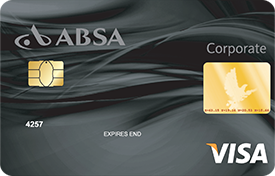 Visa Corporate and Purchasing Cards

See our rates and fees
Designed for payment of corporate expenses
Aimed at medium to large corporate enterprises and organisations
You can allocate spending limits and controls
Cards can be issued to as few or as many employees as you choose
Solutions are supported by various data solutions:
Tell me more
Business Card

See our rates and fees
The Business Card has two separate accounts - a main account in the business' name and individual user accounts intended for your staff
You receive individual user account statements monthly
The balance of the individual user account is automatically settled against the main account
You receive monthly statements of the main account
You determine the allocation of credit limits for individual users
Solution is supported by:
Tell me more
Cards for travelling
Let's help you manage your accommodation, fuel and other travel-related expenses with our Travel Lodge, Aviation and Garage cards. Find the right one for you.
Card type
Fees
Key features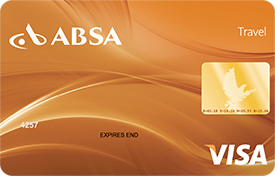 Travel Lodge Card

See our rates and fees
The Travel Lodge Card is a centrally billed card account
The Travel Lodge Card resides with a company's designated Travel Management Company (TMC)
Authorised employees book travel through the nominated TMC
Typical spend categories include airline, car rental and accommodation
The Travel Lodge Card statement is also sent to your company's travel administrator

Refunds must be processed through your TMC
Tell me more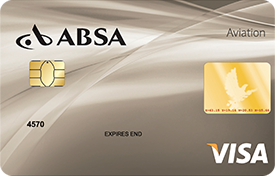 Aviation Card

See our rates and fees
Cover aircraft related expenses such as; aircraft fuel, services, landing fees, etc.
Transactions are debited to the card account
Receive monthly statements which detail all transactions
Tell me more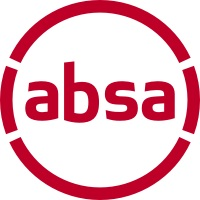 Garage Card

See our rates and fees
A Garage Card can be linked to an Absa Business or Corporate Card account
All Garage card transactions are debited daily against the credit card account
Garage Card transactions will attract interest and a transaction fee from transaction date
A Garage Card can be issued without being linked to a Corporate or Business Card
Tell me more
Need more help?
Let one of our consultants assist you.
Contact your banker
or
For Virtual Pay call us on:
0860 100 372